Corporate and Special Events
The Virginia Golf Center wants to host your next corporate or special event! We have the unique ability to create custom-tailored, site-specific events and services that no banquet hall, convention center, or traditional golf course clubhouse staff can provide. We have professionals who can provide options and creative solutions to ensure your reception, party, meeting, or any other gathering comes off without a hitch.
1. Choose a Golf Package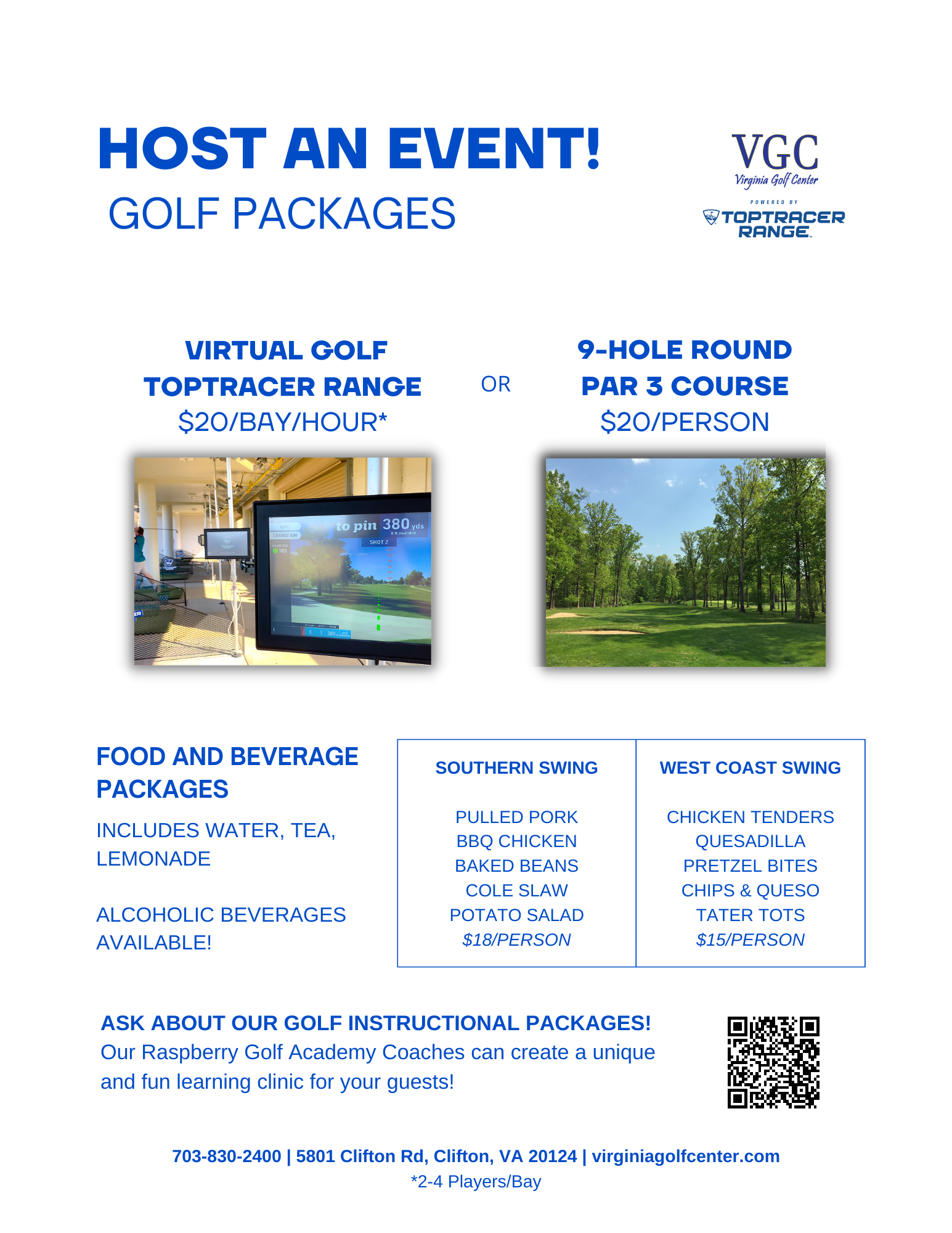 Toptracer Range Virtual Golf $20/Bay/Hour/Person OR
9-Hole Round on our Par 3 Course $20/Person
2. Choose a Food and Beverage Package
Includes water, tea, and lemonade. Alcoholic Beverages available!
Choose from two crowd pleasing menus!
Southern Swing ($18/Person)
Pulled Pork
BBQ Chicken
Baked Beans
Cole Slaw
Potato Salad
West Coast Swing ($15/Person)
Chicken Tenders
Quesadilla
Pretzel Bites
Chips & Queso
Tater Tots
3. Golf Instructional Packages (Optional)
Help your guests become better golfers! Our Raspberry Golf Academy Coaches can create a unique and fun learning experience for your guests. Our coaches can host an interactive clinic on all aspects of golf and for all levels!
Call the Virginia Golf Center today at (703) 830-2400 or email Jeff Avey at javey@virginiagolfcenter.com.