PGA Junior League 2022
Virginia Golf Center is excited to announce our 2022 PGA Junior League! We had a record numbers of kids in the program in 2021 and we are looking forward to an even better 2022.
The PGA Junior League at Virginia Golf Center is open to the public. It is ideal for kids of all ages 6 and up and for kids of all skill levels. Our internal league runs continuously for 7 months, with one practice and one match every week. The practices are led by a team of great instructors, and the matches are on the 9-hole par-3 course. We also offer a travel team for players with higher aspirations.
League Program and Agenda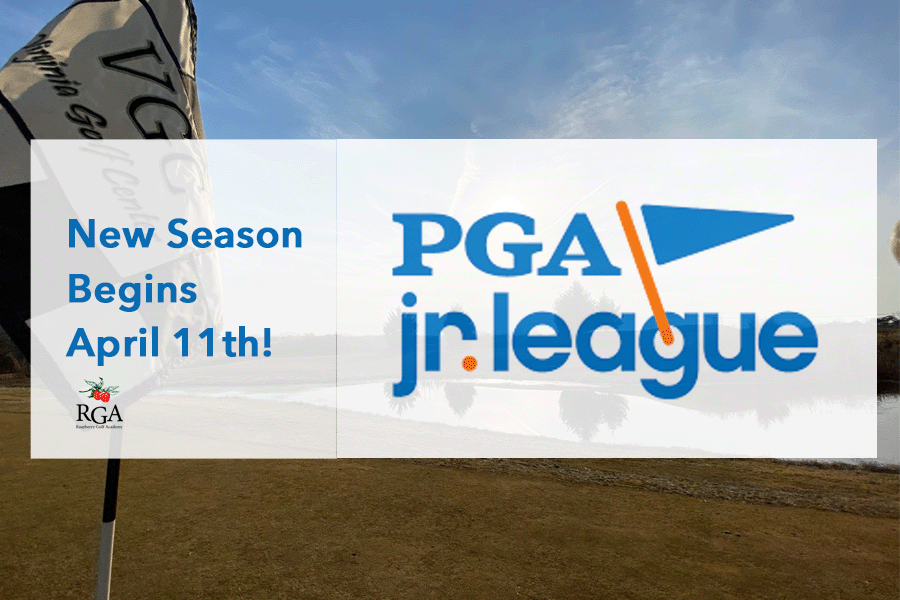 Dates: April 11th - October

Team Ages - ALL SKILL LEVELS
13U (13 and under) • 17U (14—17)
Practice/Coaching sessions
• Wednesday's 4:30-6pm (Group 1 TBA)
• Wednesday's 6-7:30pm (Group 2 TBA)
Play Day (matches)
• Mondays with tee times starting at 4:30pm
Registration Links
• PGA Registration is a one-time $99 fee paid directly to PGA of America. Click below to register.
PGA OF AMERICA
• VGC/Raspberry Golf Academy registration is $189 /month on recurring billing. All players are required to register for both the PGA of America and RGA program dues. Click below to register.
RASPBERRY GOLF ACADEMY
** Players do not have to commit to all seven months and may cancel, pause or restart at any time. Please give us advance notice and we can adjust your payments!
Coaches
Josh Apple, PGA will serve as our captain and will be supported by coaches Caleb Fletcher, John Miller, PGA, Darryl Simpkins, PGA
If you have any questions, please call Josh Apple, PGA at 614-804-8449 or email japple@raspberrygolfacademy.com OR John Miller, PGA at jmiller@raspberrygolfacademy.com.