Toptracer Leagues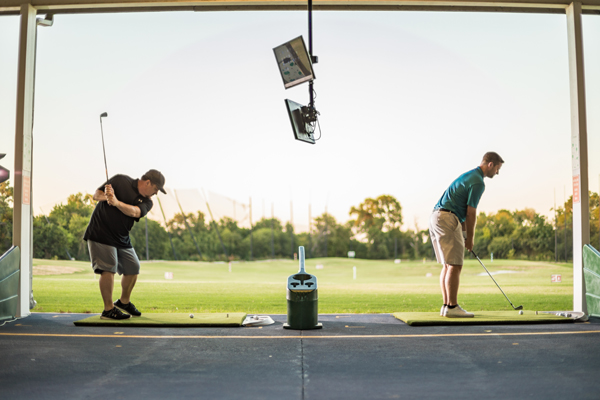 NEW TOPTRACER LEAGUE BEGINS OCTOBER 15TH!
League will begin on Tuesday, October 15th at 6:30 p.m. with six consecutive 9 hole rounds of regular season, and two 18 hole rounds of playoffs after Thanksgiving Day. The rounds will be played on a variety of Toptracer courses with the playoffs at St. Andrews and Pebble Beach.
DAYS AND TIME: Tuesdays at 6:30PM for 8 weeks of play
FORMAT: 2 Player Teams-Best Ball
ENTRY FEE: $125/player includes warm-up balls, Toptracer, and game balls
First Place Team Prize: Two VGC $250 gift cards* - $500 value
Second Place Team Prize: Two VGC $125 gift cards* - $250 value
Third Place Team Prize: Two $50 gift cards* - $100 value
Weekly prizes: Two Large Buckets for each winning team
*Gift cards valid for the range, course, and alcoholic beverages. Food not included.
Please visit the VGC Pro Shop or complete a registration form to enter. Limited to first 10 Teams.

Toptracer League Registration Form
All players must have a Toptracer User ID and have recorded at least three 9-hole rounds of golf on any of the Toptracer golf courses.
FILL OUT A PROVIDED SCORECARD OR TAKE A LEGIBLE PICTURE OF THE FINAL SCORECARD ON THE MONITOR AND EMAIL TO VGCLeagues@virginiagolfcenter.com FOR ENTRY INTO THE HANDICAP SYSTEM. Because virtual golf is slightly different than real golf, this will establish a TopTracer handicap which will be used for net scoring and flights in future events.

Toptracer App Download Instructions
For more information, contact the golf shop at 703-830-2400