TOPTRACER

NEW EXPANSION! OVER 30+ HEATED TOPTRACER HITTING BAYS NOW AVAILABLE!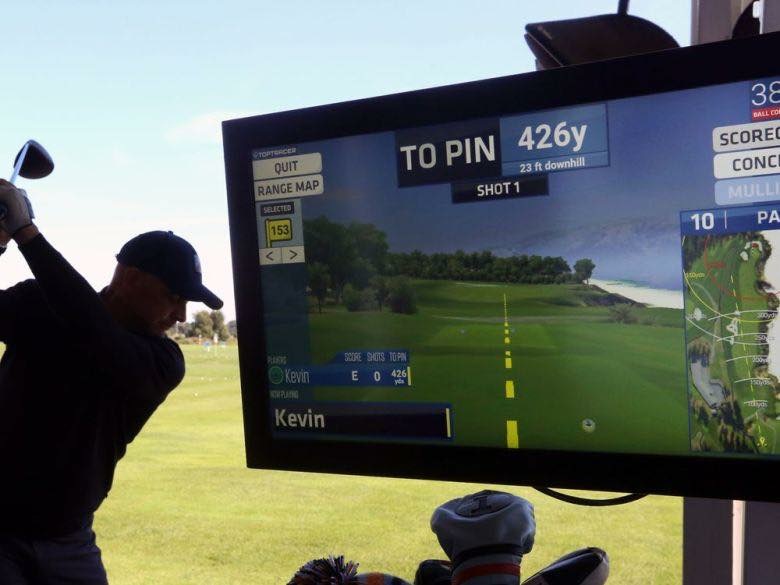 Toptracer Range redefines the driving range experience—from a functional training day to an exciting experience for everyone. The technology provides instant shot replays and statistical feedback on interactive game screens in your hitting bay, which allows players to make swing adjustments and immediately see the impact on their golf shot. We are proud to be the area's largest Toptracer facility!
Toptracer Range features games and modes suited for all ages and skill levels. Take on the world in a long-drive competition, play Closest to the Pin with your friends, dive into advanced analytics to fine-tune your swing, and virtually tee it up at some of the world's greatest courses. Your range experience will never be the same.
BAYS INCLUDE
LAUNCH MONITOR: This training mode offers stats like distance, ball speed, height, and more to help you hone your skills.
POINTS GAME: Challenge yourself or your friends to a points game based on how close you can get to the targets.
VIRTUAL GAME: Try your hand at playing up to 18 holes on world-renowned courses from your local range.
LONG DRIVE: Finally settle the score on who can hit the furthest and turn the range into a long drive grid.
CLOSEST TO PIN: Challenge yourself and your friends to see whose swing is the most accurate, with the ultimate goal of a hole-in-one.
WHAT'S IN MY BAG: Dig deeper into the details for each type of club in the bag. Plus, connect with the Toptracer community app to store your stats over time.
RATES: $7 Per Hour (with purchase of large basket)